Personalized Cosmetic Dermatology Treatments to Look Your Best
Dr. Burt Steffes, a board-certified dermatologist, is dedicated to providing the best cosmetic dermatology procedures and aesthetic treatments in an inviting and warm environment. He will treat you with compassion, kindness, and competence to ensure you have an outstanding experience. He designs customized, natural-looking treatments to help you achieve your aesthetic goals. Request a consultation today to get started.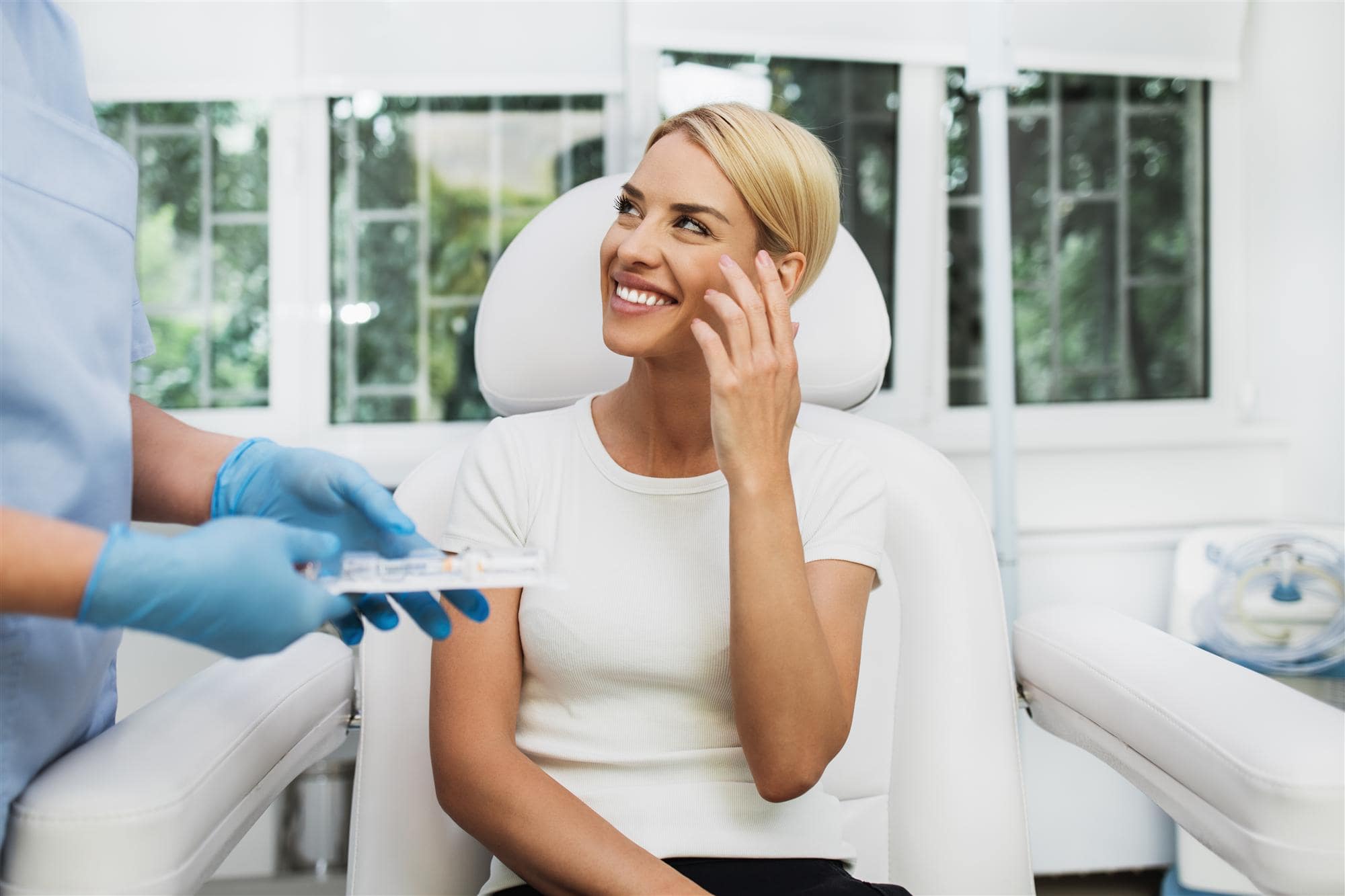 Why Choose DCP for Cosmetic Treatments?
What is Cosmetic Dermatology?
Cosmetic dermatology, also known as aesthetic dermatology, uses various techniques and treatments to improve the appearance of skin. DCP offers several beauty treatments to restore the look of aged skin, heal scars, reduce the appearance of blood vessels, and improve skin texture.
Offered Cosmetic Dermatology Treatments
Botulinum Injections (Botox)
Botulinum neuromodulator injections are performed by Dr. Burt Steffes to reduce the appearance of wrinkles caused by repeated facial expressions, such as frown lines and crow's feet.
Non-surgical injectable treatments like Botox, Dysport, and Xeomin use a purified botulinum toxin that acts as a neuromodulator to relax the underlying facial muscles and soften the appearance of fine lines and dynamic wrinkles. When injected into the muscle, the botulinum neuromodulator works to prevent excessive muscle contractions, which cause lines and wrinkles to disappear over time. This helps to improve the appearance of existing wrinkles and prevents the formation of new ones. Although several areas on the face and neck respond well to botulinum neuromodulator, it performs best on frown and forehead lines, fine lines around the eyes (crow's feet), and the neck to lift and soften banding.
Dr. Burt Steffes strives to deliver the best possible injectable treatments. When it comes to administering treatments such as Botox, Dysport, and Xeomin, it takes a completely personalized approach and a trained hand to achieve beautifully balanced results without an overdone or unnatural appearance. All injectable treatments are performed by board-certified dermatologists and Dr. Burt Steffes takes his time with each patient to develop a customized plan for injectable treatments that will help maintain a naturally vibrant look for years to come. Through careful technique, Dr. Burt Steffes minimizes bruising so patients can return to their day with minimal disruption. If bruising occurs, patients receive complimentary laser treatment to minimize its appearance. Your results and satisfaction are Dr. Steffes's priority.
Now Offering Daxxify
Dr. Steffes also now offers Daxxify in addition to Botox, Xeomin, Dysport, and Jeuveau. Daxxify is an exciting new neuromodulator that on average lasts 6 months instead of 3 months. This allows for better results for a longer period of time with fewer treatments. DCP is proud to be one of the first clinics in Wisconsin to offer Daxxify. Schedule your consultation today to determine if Daxxify is right for you.
Ablative Laser Skin Resurfacing
Ablative skin rejuvenation is a procedure that stimulates collagen production in the skin to improve the appearance of scarred, aged, or sun-damaged skin. Ablative fractional CO2 or Erbium: YAG lasers have the ability to remove microscopic zones of skin tissue. Areas of untouched skin between the treated columns allow for rapid healing and regeneration. The treated columns stimulate the skin's natural healing response, resulting in collagen production over time that rejuvenates the skin. The skin appears refreshed, smoother, and more youthful. Cosmetic results are seen over several weeks to months after treatment as the skin heals.
Your ablative skin rejuvenation procedure will be performed in the privacy of an in-office suite. When you come in for your consultation, Dr. Burt Steffes will analyze your skin and listen carefully to your goals and expectations to create a customized plan for improving the look of your skin. Depending on the condition of your skin, he may recommend more than one treatment to obtain optimal results.
Interested in learning more about ablative skin rejuvenation? Please request a consultation by calling Dr. Burt Steffes's office today at (262) 558-4367.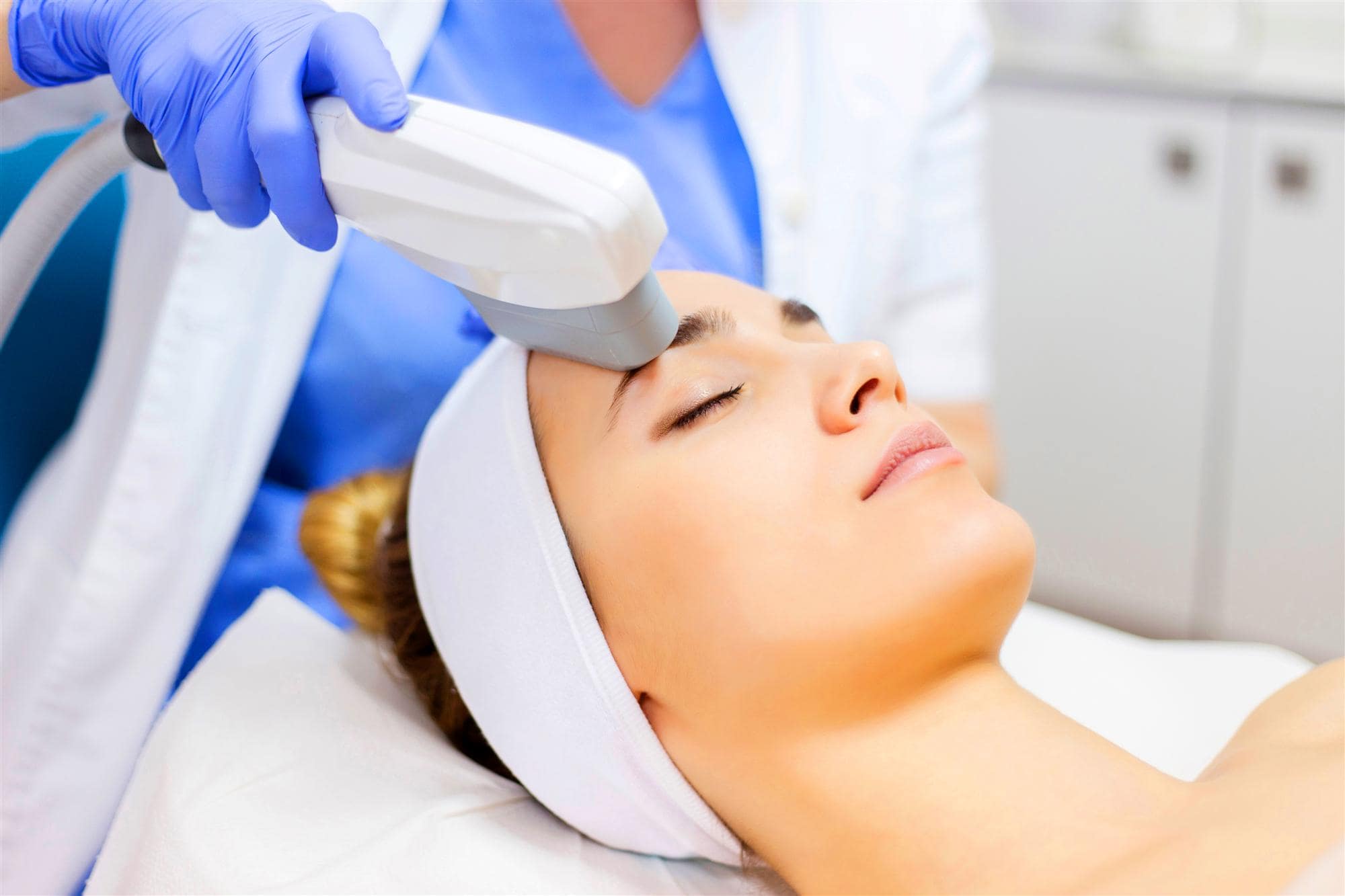 Intense Pulse Light (IPL)
Can you halt skin aging? No. But now you can slow it down using revolutionary BroadBand light (BBL) technology.
This advanced light device consists of visible and infrared wavelengths to gently reduce discoloration and broken capillaries while stimulating collagen to help slow the aging process. Long-term clinical studies show that patients who received regular BBL treatments over the course of a decade looked eleven years younger than their actual age!
The Sciton BBL device is a highly sophisticated technology that is customized by Dr. Burt Steffes to deliver ideal results for each patient.
During the treatment, you may feel a sudden, warm sensation as the light is absorbed into the skin. Treatment typically takes between fifteen and thirty minutes, depending on the treatment area. Because BBL is a non-invasive and gentle procedure, there is little to no recovery time. In most cases, patients can return to daily activities immediately.
After treatment, gradual improvement in appearance is seen in as little as one week. However, the best overall results are observed with regular treatments to keep the skin looking and feeling its best.
Why Choose Dr. Burt Steffes for Cosmetic Procedures?
Dr. Steffes is here to help you maintain healthy, beautiful skin. He is a board-certified dermatologist and uses a customized approach to help solve your cosmetic goals. You will be treated with kindness, honesty, and respect. His goal for you is healthy and natural-looking results.
Dr. Steffes provides personalized cosmetic dermatology treatments to clients out of West Bend, Fond Du Lac, Waukesha, Milwaukee, Madison, Green Bay, Chicago, and beyond.
Cosmetic Dermatology
FAQ
Cosmetic dermatology caters to patients looking to maintain a youthful appearance. Dermatology treatments in this sector reverse the signs of aging and make aesthetic changes to the skin.
No, cosmetic dermatology makes aesthetic changes without going under the knife. Plastic surgery completely changes your look while cosmetic dermatology creates more natural-looking results.
A cosmetic dermatologist changes the skin's aesthetic while a dermatologist fights skin ailments. Dermatologists are diseased focused while cosmetic dermatologists are beauty focused.