Exceptional Care, Excellence in Service
Welcome to Dermatology & Cosmetic Physicians. Dr. Steffes is a board-certified dermatologist who practices professional treatments for hair loss and skin care, including cosmetic surgery and other cosmetic procedures, dermatologic surgery, and general dermatology. Dr. Steffes uses a patient-centered, customized approach to ensure natural-looking results. You will be treated with kindness, honesty, and respect.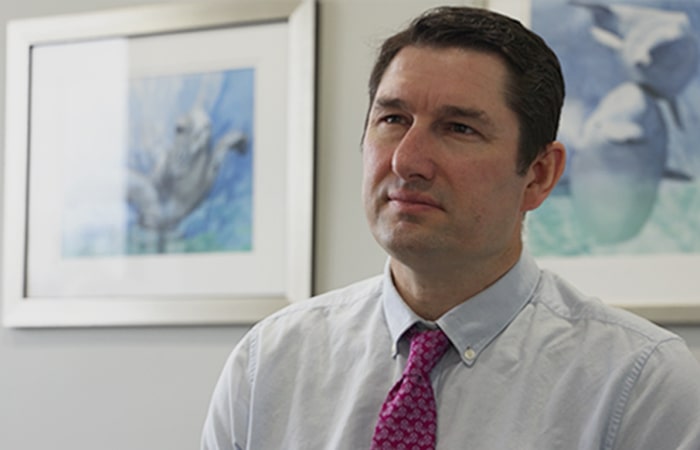 Why Choose DCP?
Offered Patient-Focused Services
Why Choose a Board-Certified Dermatologist?
Simply put: you deserve the best service and care possible for your skin's health and beauty. No other provider can match the skill and training of a board-certified dermatologist. Board-certified dermatologists have over 12,000 hours of training before they see patients independently. This translates into unparalleled safety, accurate diagnoses, and exceptional care for you and your family. Other providers can attempt to perform the same services, but none compare.
Dr. Burt Steffes is a board-certified dermatologist proudly serving the men and women of West Bend and southeastern Wisconsin. After 9 years of practicing cosmetic surgery, dermatologic surgery, and general dermatology in Fond du Lac, he founded Dermatology and Cosmetic Physicians. All to show his vision of what a dermatology clinic should be: A warm and inviting clinic where men and women find care that helps them maintain a healthy, youthful appearance with natural-looking results and minimal downtime.
Dr. Steffes designs customized treatment plans for each patient that focuses on their needs and desires. Dr. Steffes utilizes proven, modern technology and tried and true techniques to deliver inspiring results.
He is a skilled and trained board-certified dermatologist, completing his training at the University of California Irvine in 2009. During his residency, he had extensive training in medical, surgical, and cosmetic dermatology. Since completing his residency, Dr. Steffes has continued to advance his training by regularly attending dermatologic conferences and hands-on workshops around the world. Dr. Steffes also teaches cosmetics to the dermatology residents at Marshfield Clinic.