Medical Dermatology Treatments for Clearer Skin
Dr. Steffes is dedicated to providing the best medical dermatology care in an inviting and warm environment. He will treat you with compassion, kindness, and competence to ensure you have an outstanding experience. He designs customized, natural-looking skin care services to help you achieve your aesthetic goals. Request a consultation with Dr. Steffes today!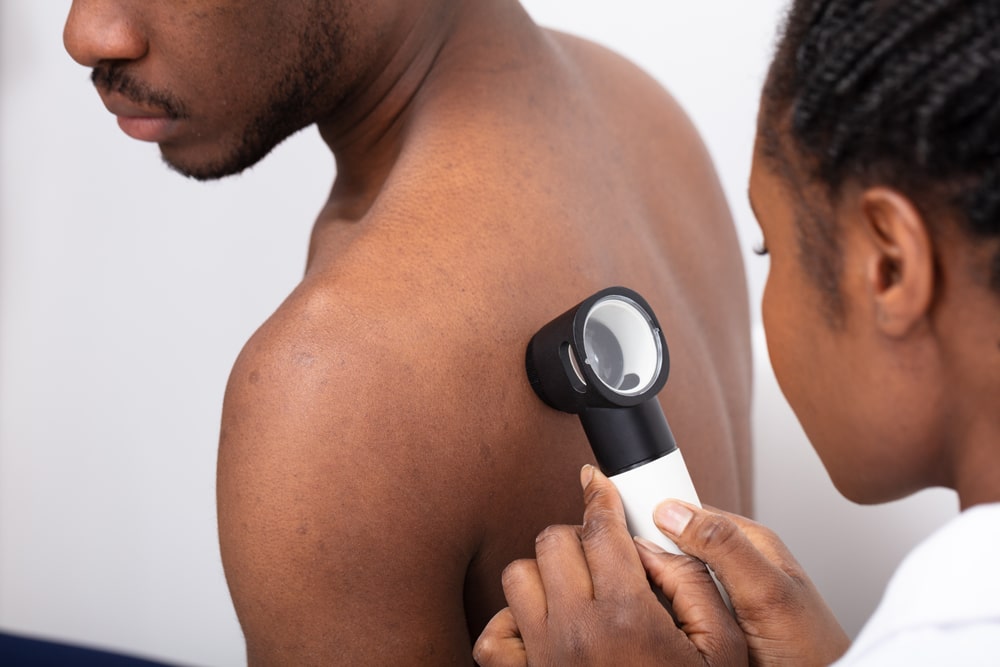 What is Medical Dermatology?
Medical dermatology focuses on the diagnosis and treatment of diseases that affect your skin, hair, and nails. Dr. Steffes is an expert in medical dermatology and will find the safest, most effective therapy to treat your condition to help you look and feel your best.
Offered Medical Dermatology Treatments

The 3 most common skin cancers are Basal cell carcinoma (BCC), Squamous cell carcinoma (SCC), and Melanoma. Melanoma is the least common of the three, but the most serious. According to a study from the National Library of Medicine, melanoma accounts for over 80% of skincare deaths. When caught early, skin cancer is very treatable. Frequent exams are recommended to detect skin cancer at an early stage. As an expert, board-certified dermatologist, I have the experience to provide effective skin cancer diagnosis and treatment.


Warts are caused by the human papillomavirus. HPV is contagious and many develop a wart when skin-to-skin contact occurs with someone who has a wart. The most common types of warts include common warts, flat warts, plantar warts, and genital warts. My treatment plans are tailored to you based on your warts size, type, location, and number.


Psoriasis is an inflammatory skin disease that produces itchy, red patches on the skin and can also produce crippling arthritis. Commonly affected areas for psoriasis on the skin include the scalp, lower back, elbows, knees, shins, hands, and feet. Dr. Steffes will prescribe treatment based on your specific condition.

Rosacea is a common condition that typically affects middle-aged and older adults. The 4 types of rosacea include Ocular rosacea, Phymatous rosacea, Erythematoleanglectic rosacea and Papulopustular rosacea. Depending on your diagnosis, rosacea appears around the eyes or face. Rosacea can be triggered by diet and lifestyle. Dr. Burt Steffes will work with you to effectively treat your rosacea.

Alopecia is a generic term that describes hair loss anywhere on the body. It can appear as circular patches on the face and the scalp, a receding hairline, a whitening part, or even complete hair loss over the entire body. Hair loss can be caused by hereditary factors, infections, inflammatory disease, auto-immune disease, hormone imbalance, medications, and beauty treatments. Dr. Steffes is an expert in the diagnosis and treatment of hair loss. He will accurately diagnose the cause of your hair loss and provide a customized treatment plan for you. He uses tried and true therapies as well as the most advanced therapies in the world, including the ARTAS Robot, to help you achieve your goals.

While most moles are harmless, others are not. It is important to work with a board-certified dermatologist to determine if your moles are benign or malignant. Dr. Steffes is a board-certified dermatologist who has decades of experience in properly determining if your moles are benign or malignant.
Why Choose Dermatology & Cosmetic Physicians for Clearer Skin?
Dr. Steffes is a board-certified dermatologist trained in medical and surgical procedures and cosmetic care of the skin. He has experience treating patients of all ages, with a mission to help you maintain healthy, beautiful skin. Every patient is treated with kindness, honesty, and respect.
Medical Dermatology Treatments
FAQ
Medical dermatology addresses any medical condition affecting the health or look of the skin. Medical dermatologists treat skin ailments to reduce health risks caused by various skin conditions.
Cosmetic dermatology improves skin appearance while medical dermatology treats various ailments to improve skin health.
DCP dermatologists treat a variety of skin conditions including:
Acne
Actinic Keratosis
Alopecia areata
Athlete's foot
Basal cell carcinoma
Contact dermatitis
Cold sores
Cysts
Eczema
Excessive sweating
Lichen planus
Melanoma
Melasma
Mohs surgery
Moles
Molluscum contagiosum
Nail fungus (onychomycosis)
Pityriasis rosea
Psoriasis
Rashes
Ringworm
Rosacea
Scabies
Seborrheic dermatitis
Seborrheic keratosis
Skin cancer
Squamous cell carcinoma
Vitiligo
Warts