Laser Scar Removal Treatments in Wisconsin
For life-changing laser scar removal, trust Dermatology and Cosmetic Physicians. Dr. Steffes has the methodologies and experience to remove various forms of scars to restore the appearance of your skin. He treats many forms of scars including surgical, traumatic, hypertrophic (thick and red), hypopigmented (white), hyperpigmented (brown), burns, and acne scars. Request a consultation on the laser scar removal treatments available to you.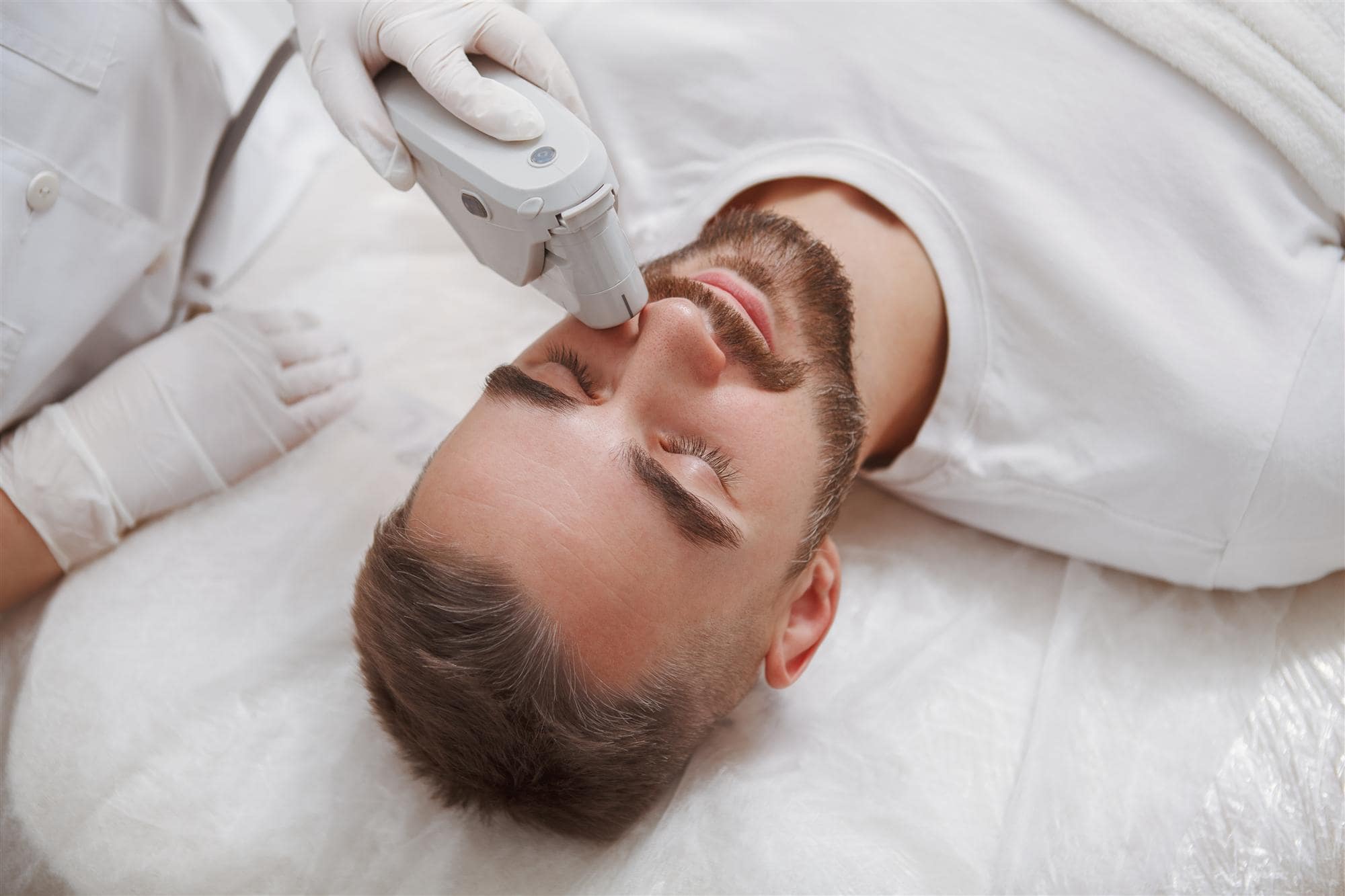 What is Laser Scar Treatment?
Laser scar treatment is a form of cosmetic dermatology that uses beams of light to remove scar tissue and poke holes. Together, this form of laser therapy for scars stimulates the production of collagen and the body creates new smoother skin. Scars appear lighter and less noticeable with every session.
How does it work? After a thorough consultation and evaluation of your scar, we'll begin working on a treatment plan to help correct discoloration, improve texture and flatten raised areas. The specific therapy will vary depending on the type, size, and location of your scar. The number of treatments required, recovery time, and anticipated results are all discussed during the in-depth consultation. Although small scars may require one or two treatment sessions, more complex scars will require a series of treatments for the best overall results.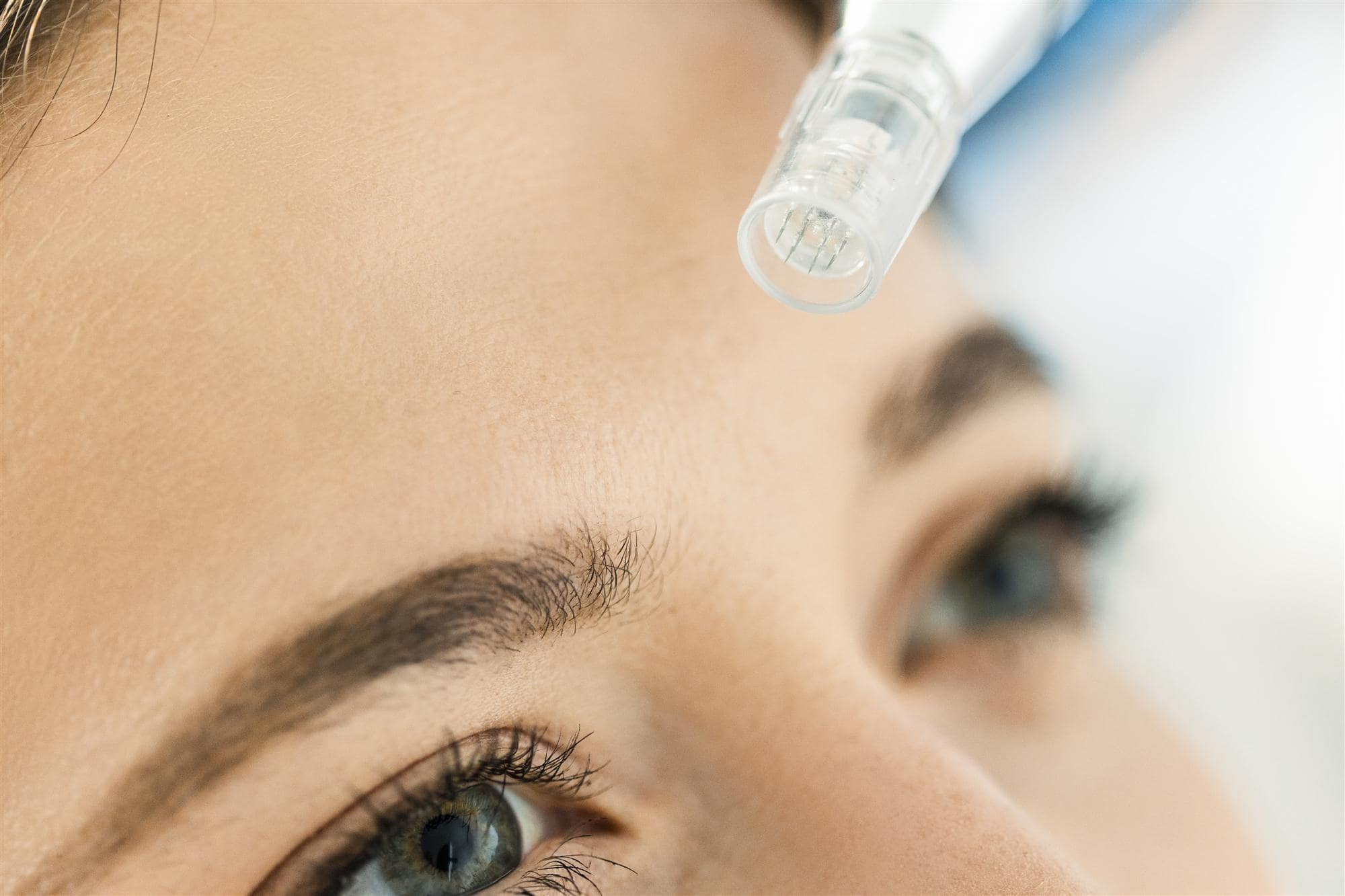 What Scars Can Laser Therapy Treat?
Scar formation is a natural part of the healing process. Whether a scar is a result of trauma, surgery, acne, or some other type of injury, it can be an unsightly, painful, and physically limiting process. Visible scars can act as a constant reminder of an injury or event you would like to forget, or they can simply be distracting from what you want others to see when they look at you. Fortunately, there are answers to unwanted scars.
Available Laser Therapy Scar Treatments
Microneedling: A Popular Scar Treatment
Microneedling has become a very popular treatment in aesthetic medicine because of its versatility, rapid recovery, and high patient satisfaction. Microneedling has been shown in multiple studies to improve wrinkles, sun-damaged skin, scars, and stretch marks.
During the treatment, an advanced hand-held device with tiny microneedles is used to create controlled micro-injuries within the skin to stimulate the natural healing response. As a result, there is an increase in collagen and elastin production as well as growth factors within the skin. Over time, the skin looks brighter, smoother, softer, and more vibrant. Microneedling treatments can be used to improve sun-damaged skin, fine lines, wrinkles, stretch marks, and scars.
Microneedling treatments are quick and require minimal downtime. The treatment feels like a vibration or, in certain areas, similar to sandpaper gliding over the skin. Immediately after the treatment, the skin is moderately pink. Makeup can be applied the morning after treatment. The total healing time depends on the depth of treatment and the number of passes performed. On average, the treated skin is pink for one to three days. Within a week, most patients already notice a "glow" to their skin. Depending on your unique concerns, Dr. Steffes may recommend a series of three to four microneedling sessions at four to six-week intervals. Once your desired result is achieved, one or two maintenance treatments each year can help to keep your skin looking healthy and refreshed.
Why Choose Dermatology & Cosmetic Physicians for Laser Scar Treatment?
Dr. Steffes's mission at Dermatology and Cosmetic Physicians is to help you maintain healthy, beautiful skin. He is a board-certified dermatologist and uses a customized approach to healing your scars. You will be treated with kindness, honesty, and respect. His goal for every patient is healthy and natural-looking results through proven cosmetic treatments.
Dr. Steffes provides laser scar removal treatments for clients out of West Bend, Fond Du Lac, Waukesha, Milwaukee, Madison, Green Bay, Chicago, and beyond.
Laser Scar Removal
FAQ
Yes! Laser therapy is a permanent treatment, used to resurface the skin. Individual results will vary depending on age, the type of scar and the severity.
Yes! Laser therapy is suitable for acne scars, burn scars and surgical scars.
Some patients experience redness, swelling, itching and pain near the treatment site. We'll go over any individual risks during your consultation.