ARTAS Robotic Hair Transplants
ARTAS robotic hair transplant surgery is the most advanced and reliable technique for hair restoration. You'll see results in 9-12 months with less scarring and downtime compared to other transplant procedures.
With ARTAS, the hair is yours and looks natural – because that's exactly what it is.
Dermatology and Cosmetic Physicians is proud to be Wisconsin's exclusive provider of the most effective hair transplant method around today. Schedule a consultation with Dr. Steffes on this revolutionary hair loss treatment — one that provides life-changing results.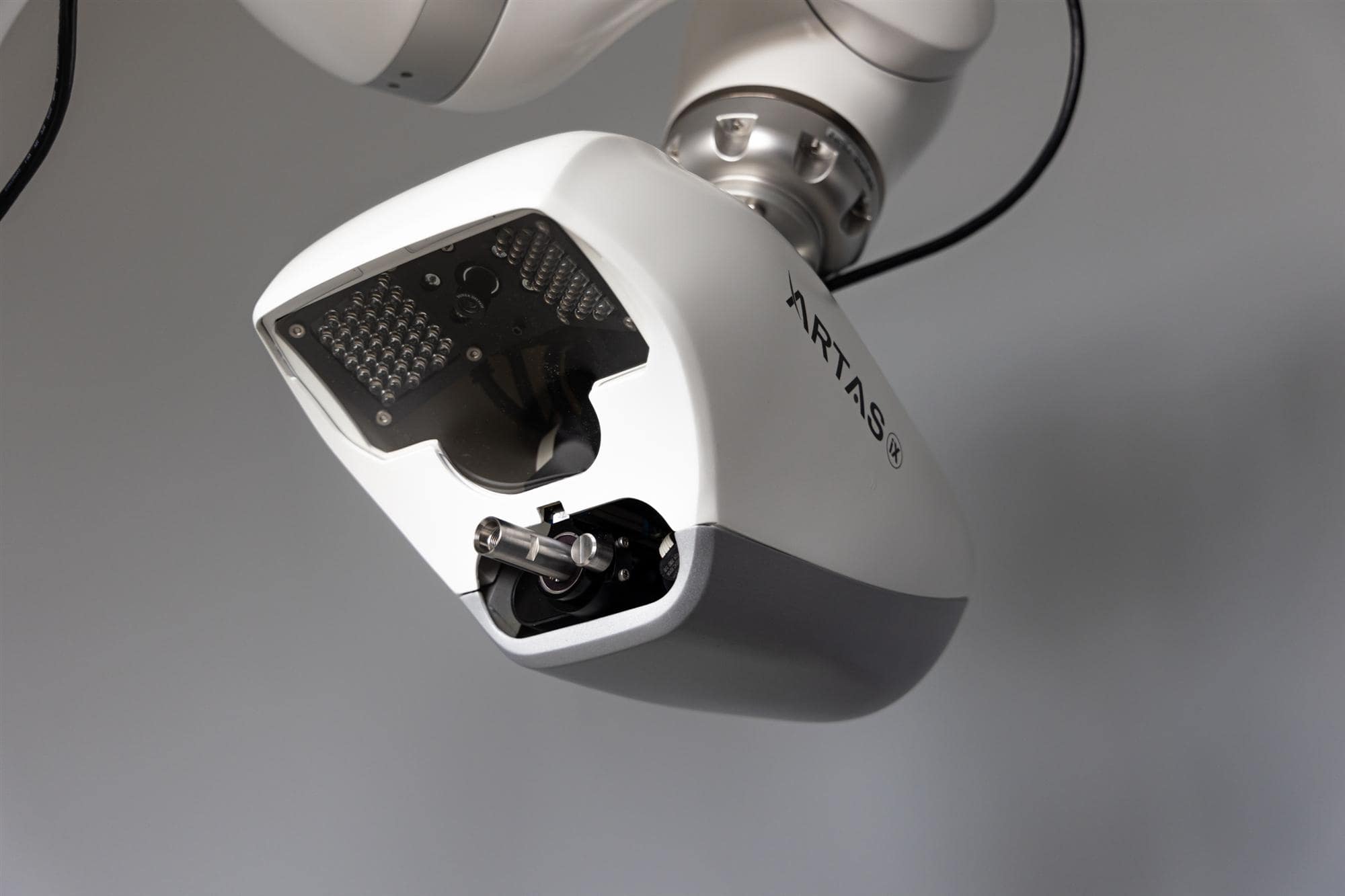 Why Choose DCP for ARTAS?
What is ARTAS Hair Restoration?
ARTAS hair restoration is an automated hair regrowth procedure that uses advanced robotic technology and artificial intelligence to precisely harvest and transplant hair follicles. Because of the accuracy and precision of the ARTAS Robot, there is less scarring and discomfort with your procedure. The advanced technology of the ARTAS Robot allows patients to get better results.
The procedure is minimally invasive, and patients typically resume normal activity within 10 days. Compared to other hair restoration methods, ARTAS hair restoration produces less visible scarring. You'll be looking younger and feeling more confident over time. If you're looking for a robotic hair restoration clinic, schedule a consultation with Dr. Burt Steffes at DCP. He has performed hundreds of ARTAS hair restoration treatments for clients from around the world.
What Is the Recovery Time, and How Soon Will I See Results?
The recovery time for the ARTAS hair restoration treatment is shorter than other methods. This is due to no long surgical incisions being made. Most patients are back to their normal activities and lifestyle within 7-10 days.
Our patients begin to see unmistakable improvements in their hairlines after about 9 months. It takes time for the hair to establish itself, but once it's had some time to grow, your hair will look better than ever.

Recovery Process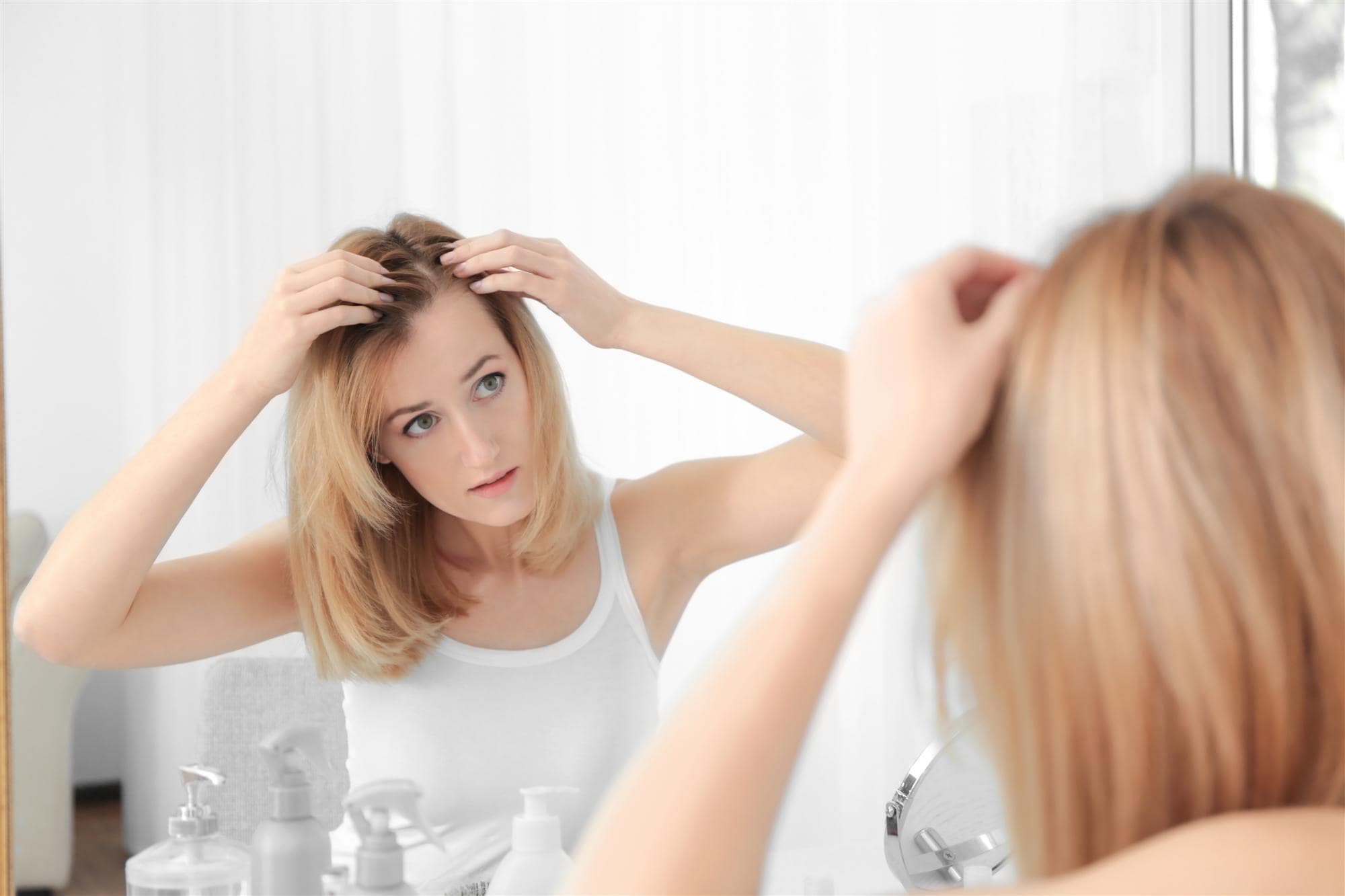 Tips For ARTAS Before and After the Treatment
Before treatment:
Do not use topical hair treatments for two weeks
Do not drink alcohol for three days prior
Avoid tobacco smoke for a week
For one week after treatment:
Do not engage in strenuous exercise
Do not brush your hair
Return to work within one to five days
Why Choose ARTAS?
There are two main reasons patients choose ARTAS: its ability to eliminate the discomfort associated with traditional hair transplant procedures and the precision of robotic assistance. ARTAS offers faster recovery times and fewer complications than other methods, and there is less scarring compared with other surgical hair restoration techniques.
The robotic assistance is able to establish a natural-looking hairline with the hairs best suited for the task. Outdated techniques cannot match the precision and accuracy of the ARTAS Robot.
Dr. Steffes provides ARTAS robotic hair transplants for clients out of West Bend, Fond Du Lac, Waukesha, Milwaukee, Madison, Green Bay, Chicago, and more.
Artas Robotic Hair Transplant
FAQ
Patients who undergo ARTAS hair restoration feel almost no pain whatsoever thanks to local anesthesia being used during the procedure.
The cost of treatment with the ARTAS Robotic Hair Transplant System will be determined during your consultation with your healthcare provider. This depends on the extent of the treatment you desire, as well as other factors including the specific technique used and the complexity of the procedure. Expect to pay around $5,500 or more for this procedure.
Both hair transplant procedures offer their own advantages for efficient hair graft extraction and transplantation, but the ARTAS Robot offers unparalleled precision in extracting and transplanting hair. ARTAS utilizes 3D imaging and artificial intelligence to create a unique scalp map for each patient and provides the highest-quality hair transplant possible.