Platelet-Rich Plasma Injections for Hair Loss
DCP now offers platelet-rich plasma therapy (PRP) out of West Bend, Wisconsin. PRP is a safe and effective way of reversing hair loss and stimulating new hair growth. PRP injections target hair follicles and increase the thickness of the hair shaft. Contact us for more information on this method of hair loss treatment.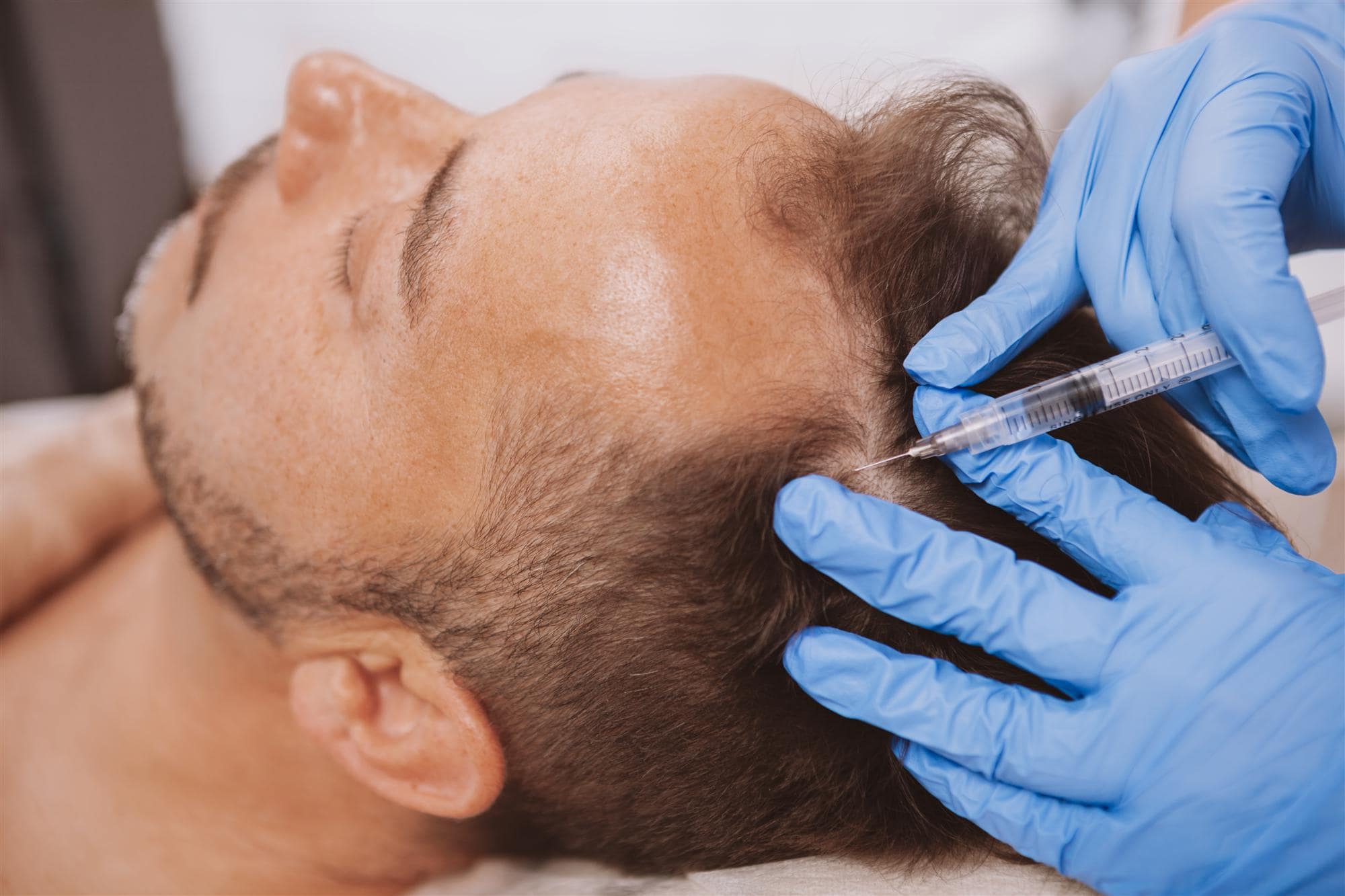 What are Platelet-Rich Plasma Injections?
PRP therapy has been used since the 1970s to help athletes heal from injuries. The same science can be used to regenerate hair growth. Plasma makes up almost half of the blood supply and contains proteins called growth factors. When hair falls out of the scalp, the follicle is not dead. PRP injections use plasma to increase the blood supply around hair follicles and stimulate tissue. PRP is highly effective, especially when combined with other treatments like Minoxidil (Rogaine).
The 5 Steps of PRP
Blood is taken from the arm.
The sample is placed into the centrifuge.
After 10 minutes, the blood is separated into 3 layers: platelet-poor plasma, platelet-rich plasma & red blood cells.
The platelet-rich plasma is placed in a syringe.
The sample is injected into different areas of the scalp.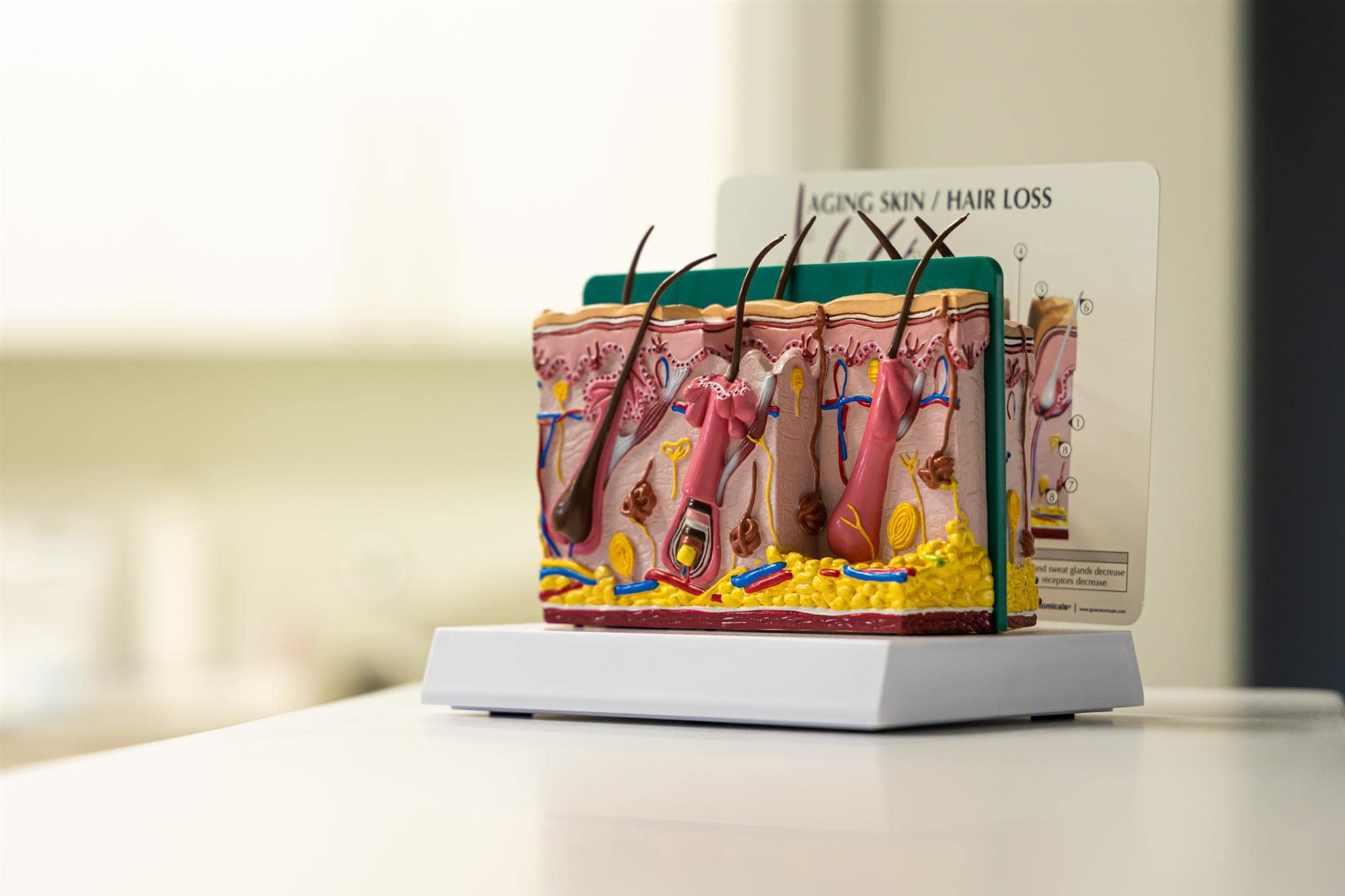 What Do the PRP Studies Say?
Studies on PRP have been ongoing since the 1970s. In 2019, two groups using either Rogaine or PRP injections were studied for 6 months. The study showed participants using PRP performed much better than participants using Rogaine. However, the study found that the level of platelets in your blood can affect how well plasma works for hair growth. A lower level of platelets may mean PRP is not as effective for some individuals. DCP offers other hair loss treatments like minoxidil (Rogaine) and oral supplements. Together, we'll find the most effective hair loss treatment for you.
Who Are The Best Candidates for PRP Therapy?
PRP is an effective treatment for androgenic alopecia (baldness), the most common type of hair loss. For patients with alopecia areata, an autoimmune disorder that causes hair to shed in clumps, PRP is also successful. Treatment is most effective during the early stages of hair loss.
PRP therapy is less effective for patients with lupus, psoriasis, or a suppressed immune system. PRP isn't ideal for those with a blood disease or bleeding disorder.
Why Choose Dermatology & Cosmetic Physicians for PRP Injections?
Dr. Steffes provides effective hair loss treatments. His mission is to help every patient achieve natural-looking hair growth that is long-lasting through a customized approach. You will be treated with kindness, honesty, and respect.
Dr. Steffes provides platelet-rich plasma injections to clients out of West Bend, Fond Du Lac, Waukesha, Milwaukee, Madison, Green Bay, Chicago, and beyond
Hair Plasma Injections
FAQ