Hair Loss Treatments in Chicago, IL
Dr. Steffes of Dermatology & Cosmetic Physicians offers effective hair loss treatments for clients in Chicago. Under a 2-hour drive away, DCP offers surgical and non-surgical hair restoration solutions to help men and women combat their hair loss. He'll design a personalized treatment plan to help you achieve longer-lasting, thicker hair. Request a consultation to begin your journey to restoring your hair.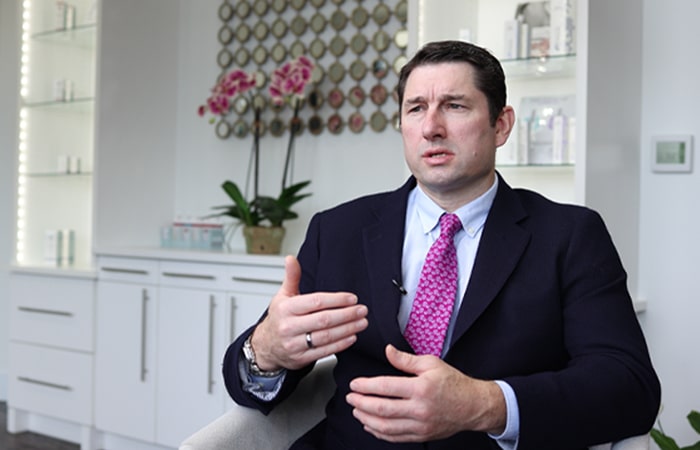 Why DCP for Hair Loss Treatments?
Hair Loss Services for Chicago Clients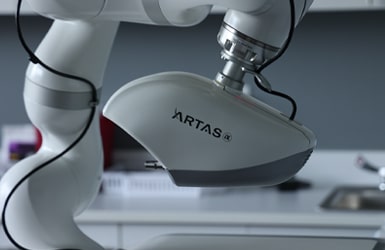 ARTAS Robotic Hair Transplant
ARTAS robotic hair transplantation, the pinnacle of hair restoration operations, is the most exact, accurate, and reproducible type of hair transplantation available to the public.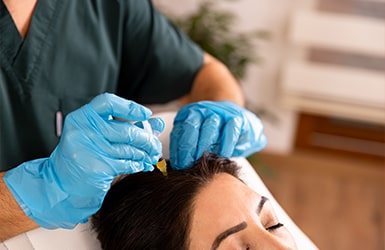 Platelet-Rich Plasma Injections
PRP (Platelet-Rich Plasma) stimulates hair follicles by delivering growth factors derived from blood platelets. After 2-3 months of treatment, the result is fuller, healthier hair.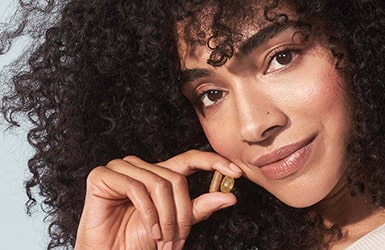 Hair Supplements
DCP offers clinically proven hair supplements to combat thinning hair. After 2-3 months of daily supplement administration, hair shedding can be minimized. Consult Dr. Steffes if you have any allergies, including to fish proteins.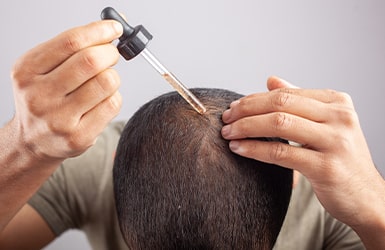 Medical Therapy
Minoxidil and finasteride are the most clinically recognized hair loss restoration and prevention medications. Both are accessible from DCP and can be administered orally or topically.
Why Choose DCP For Hair Loss Restoration out of Chicago?
Dr. Steffes develops hair loss treatment strategies unique to each patient's needs and goals. He will guide you through the entire process and answer any questions you may have about your treatment. When you use DCP, you can enjoy hair loss restoration techniques unmatched by the local competition.
Financing for Hair Loss Treatments
Dermatology & Cosmetic Physicians offers financing through Care Credit for hair loss treatments. Available for up to 100% of the treatment cost, Care Credit offers payment terms between 6 and 60 months. Apply for Care Credit online using a simple application form.